Assalamualaikum all,
I'm on my way back to Perlis. We are having short gateway after few hectic weeks, alhamdulilah... I think the best thing of all, is one whole family is united again and.....we're are staying in Hardrock Hotel, weehoooo!!! Ok, here are fews pics..
Love, love, love the welcoming lights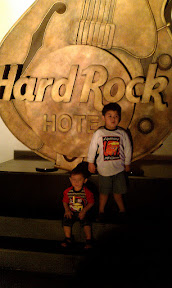 The kids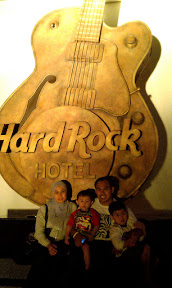 Us!!!
posted from Bloggeroid